Edited June 2020
After Sunday night's 2017 Emmy Awards, Issa Rae, the star and creator of HBO's "Insecure", said what was on the mind of staggeringly woke black people all over America…
"I'm Rooting For…. Everybody Black!"
Twitter went crazy. She was called racist; she was belittled and degraded. Even normally struggle- comprehending black folks doomed her career to fail for not giving a white-washed answer that would better appeal to the masses. But the reality is, she spoke truth.
I don't care how or what or why but I'm rooting black!
Because if not us, then who? Other than us (black folks), nobody else goes out of their way to support black. Seriously, have you ever heard a white person say "I'm going to that good ol' trusted mechanic on the black side of town today," or "I'm gonna find a black owned bar to support."
Actually, other races will avoid our places and spaces leaving us alone to care for and support our own.
Issa, like I and most of millennial black America, is rooting for everybody black. Period. We're voting black, we're eating black, we're banking black, we're watching black, we're dressing black, we're dating black, we're being extra blackedy black while being excellently black.
(Even Raven Symone gets my vote when it counts. Have you seen her new Disney show? Those kids are so black! Not R. Kelly though or Stacey Dash. Undecided about Omarosa and Steve Harvey.)
Issa's very show embodies this. On any given episode, a majority black cast deals with black issues doing it in black owned brands to the background of black artist and musicians. Maybe that's why the Emmy's snubbed her. But sister girl went from YouTube to HBO… so boom!
---
Honestly, I didn't watch the Emmy's. I'm the only black person (yes, the only; not even a janitor) at my office and I couldn't afford to get too politically revved up before work. I knew that if we took any losses ("we" being black folks) that'd I'd vomit my thoughts on my peers while standing by the coffee pot or sitting in adjacent bathroom stall and that's not a good look for the come up plan!
You know what I mean!
Yes, I understand that sometimes the black person didn't do better than the white person and that being black shouldn't automatically get them a spot… but from where I'm standing, the black person had to go a lot further with more opposition to get to a lesser role. That should count for something!
The media and entertainment industry disregards us and doesn't even notice when we are missing! I tuned into Face Off last week and waited, elbows on my knees in excitement, like I do every year. Each season, there are 12 contestants and so far, 7 seasons deep, there's only been 1 black winner. Watching, I'm excited to see the black people I'll get to root for this season. (Cause there's only 2 of 5 left on Project Runway so I stopped watching!) One by one they came onto the screen… Becky… Billy… Becky… Billy… Becky… Billy…. Wait? Where is Rashad or Kisha? NOT 1 POC CONTESTANT! WHAAAAAT! Who didn't notice that!?
Nobody noticed cause it didn't matter to those in that position. And it happens often. I was so excited to see "Into The Woods" Christmas Day 2014 because I love fairy tales but was dismayed to learn the entire cast, crew, and production team were all white! DUDE! Not even a mixed race camera man. No wonder the movie sucked!
As a little black girl in Richmond, VA, I wanted to be either Oprah, Sabrina Squire, or Whitley Gilbert. These were my real life representations of black women and other than my own family, they were the few people of color I remember relating too. (Susie Carmichael and Numbah Five from CKND were close runner ups but they were no role models.) There were few all black shows for me to admire but there were plenty of white shows ie : Home Improvement, Step By Step, Third Rock From the Sun, Growing Pains, Everybody Loves Raymond, Cheers, The Brady Bunch, Gilmore Girls, Dawson's Creek, Family Ties, Fraiser, do you want me to keep going?
These were all shows were the directors and team found it unnecessary to represent a diverse America! They thought it unbelievable for six white people living in New York to have one black friend…. so where they "Friends," we "Living Single." Where they "Full House," we "Hanging with The Coopers." Where they "7th Heaven," we "Fresh Prince." Where they "Sex and the City," we "Girlfriends." Where they "Seinfeld," we "Martin."
These shows, just like HBCU's and organizations like BLM and NAACP, were not created simply to display black pride but out of necessity to represent black pride. The spaces that sought to keep us out didn't do it with quiet vigor alone but sometimes with roaring racism making it clear that black was not wanted. And when white clothed racism wasn't blatantly allowed anymore, they did it with silent demands like straight hair- slender frame- light skin, preferably mixed, and "talk white!" Then they asked us to play characters in costume again like the sexy black vixen that white men couldn't deny or ridiculously stereotypical hood chicks or the big black mammy. All the new movies had a token bald-headed black guy or a kid with a lil nappy fro appearing more like the comic relief than a serious actor.
Did you know that of all the girls that Zac Morris fake dated on the show Saved By The Bell, he real life dated Lisa Turtle? Zac and Lisa's on show fling wasn't about diversity though because Lark Voorhies' character was originally written as a white jewish girl. Lark stole the part and the leading actor! Then, when they couldn't support the demands of er mental illness, she was cast aside and neglected by her cast and crew. Sad!
Ever wonder why there were always mixed race children but never any mixed race families?
——— RANT OVER —-
Shows like Insecure, Atlanta, Black-ish, and Queen Sugar are all revealing black excellence with all skin tones and without the white washed story lines. They seek to tell black stories not by excluding white persons but by making blackness a positive force and an integral part of American culture. Something America couldn't even do with a black president.
Then there are great stories that could be told with a white or black cast but have chosen to be made starring some great actors of color like Greenleaf, Power, HTGAWM, Empire, and Being Mary Jane. They have made such great strides to reveal that black people aren't one trick ponies.
And even though I wish you had to answer three "only black people know the answer" questions to watch shows like Love & Hip Hop or Real Housewives of Atlanta/ Potomac, I'm thankful to have them. If white people can have stupid shows to veg out on, so should I.
Long story shorter… Black representation in the media is necessary and important.
Not just for black children to see a wide range of person's who look like them but for person's of all races to see the diversity that is our people and our culture. Even though black and white aren't the only faces in America, we were the ones forced here ….. Not one sitcome or movie should be on tv that doesn't include black people. Period.
Also, Don't Forget This
And you gotta love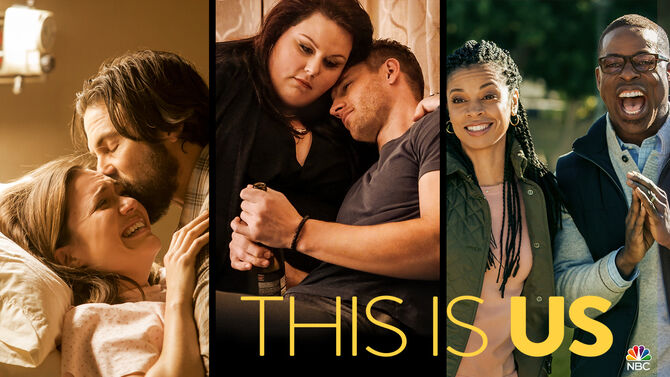 Oh and google, you've got to do better.
Let nothing be coincidence that you can have control over.
To Read my 2020 Thoughts, click here: Real Quick, Let Me Just Say