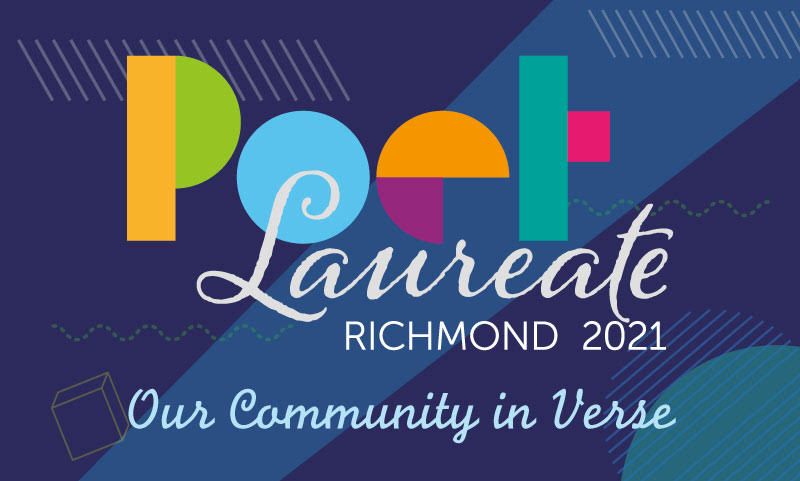 Richmond, VA joins other major cities in the tradition of having a Poet Laureate!
It's Richmond's first!
A Poet Laureate is a poet who embodies the creative and artist spirit of the city through performance, fellowship, and commitment. It's engaging, innovative, and … it's cool!
Myself and a team of amazing people (names below) from around the area have been working behind the scenes to cultivate a process that will allow for poets or all backgrounds, prestige, and talent to learn about this great opportunity. We want everyone to apply knowing you are among the best Richmond has to offer. Don't just take my word for it. Read About The Award for yourself.
It's a two year commitment with a $4,000 per year honorarium and even more exciting perks along the way. Plus, you'll have the Mayor's stamp of approval!
Yup, his Official Proclamation went out on Sept 16th!
Here's the link: Poet Laureate Richmond 2021
You wanna know what I think? You should totally apply! There's no time like the present to put forth your best self. Don't allow fear, previous failure, or what other people think dictate all the dreams you go after. You never know until you try. So apply! Or nominate someone who should! I believe in you!

– Paula Gillison CEO of PGARTistry and member of The Writer's DEN
Committee Members
Stefanie Fedor, VisArts
Paula Gillison, Poet/The Writers Den RVA
Georgie Green, Poet Laureate Program
Valley Haggard, Life in 10 Minutes Writing Studios
Brian Henry, UR/Poet
Katharine Herndon, James River Writers
Ha Hoang, HCPL Libbie Mill Library
Jean Huets, Circling Rivers, a local press
Catherine Ingrassia, Department Chair, English, VCU
Kelly Justice, The Fountain Bookstore
Joanna S. Lee, Poetry Society of Virginia, River City Poets
Deanna Lorianni, Zuula
Patty Parks, Human Services
Chris Peterson, RPL Libbie Mill Library
Casey Polczynski, Virginia Commission for the Arts
Robert Pruett, Brandylane Publishers
Ward Tefft, Chop Suey Bookstore
Aaron-Paula Thompson, Poe Museum
Sandra Treadway, Librarian of Virginia
Dianne Wilmore, RPL North Avenue Library
Honorarium Sponsors:
Sally Brown
The Poe Museum
North Avenue Library – RPL
Anonymous (2)
Special Thanks:
Edith Ridderhof, Odd Egg Design
Max